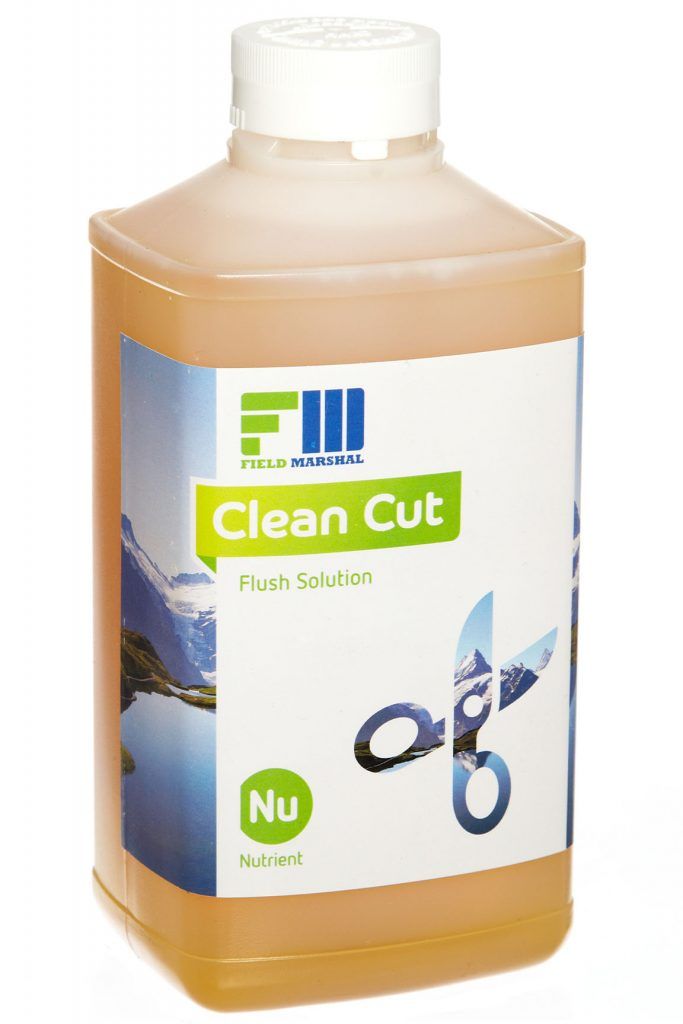 250ml • 1L • 5L
Clean Cut
Clean Cut is a solution for flushing out excess nutrients e.g nitrates and heavy metals that naturally build up from intensive feeding. It can be used by growers using hydro, coco or soil.
Key benefits
Rapidly alleviates over-fertilisation.
Ripens crops for harvest.
Improves crop taste.
Further information
Clean Cut cleans plants and substrates of excess mineral salts that can build up over time without regular medium flushing, repeated high feeding or over-fertilisation. Clean Cut is formulated for all garden systems to attract minerals from the roots to the leaves, flowers and fruit.
Without Clean Cut prior to harvest residual nitrates and minerals present at the end of flowering can affect crop quality, taste and appearance. Clean Cut harvests burst full natural flavour and aroma.
Click Here for Feeding Chart
How to use
Add Clean Cut at 3ml per litre of water.
Maintain pH 6.3 – 6.8 in soil, pH 5.8 – 6.3 in coco and pH 5.5 – 6.0 in hydroponics.
Guaranteed analysis click here
When to use
Regular flushing:
Once weekly replace regular feeding with a Clean Cut solution to flush through the root zone or medium.
Pre-harvest flushing:
Flush for 3 – 7 days before harvesting.
Over-fertilisation:
Flush for 3 days before resuming regular feeding program.
Clean Cut is available in 250mL, 1L and 5L sizes.
Products You May Also Like...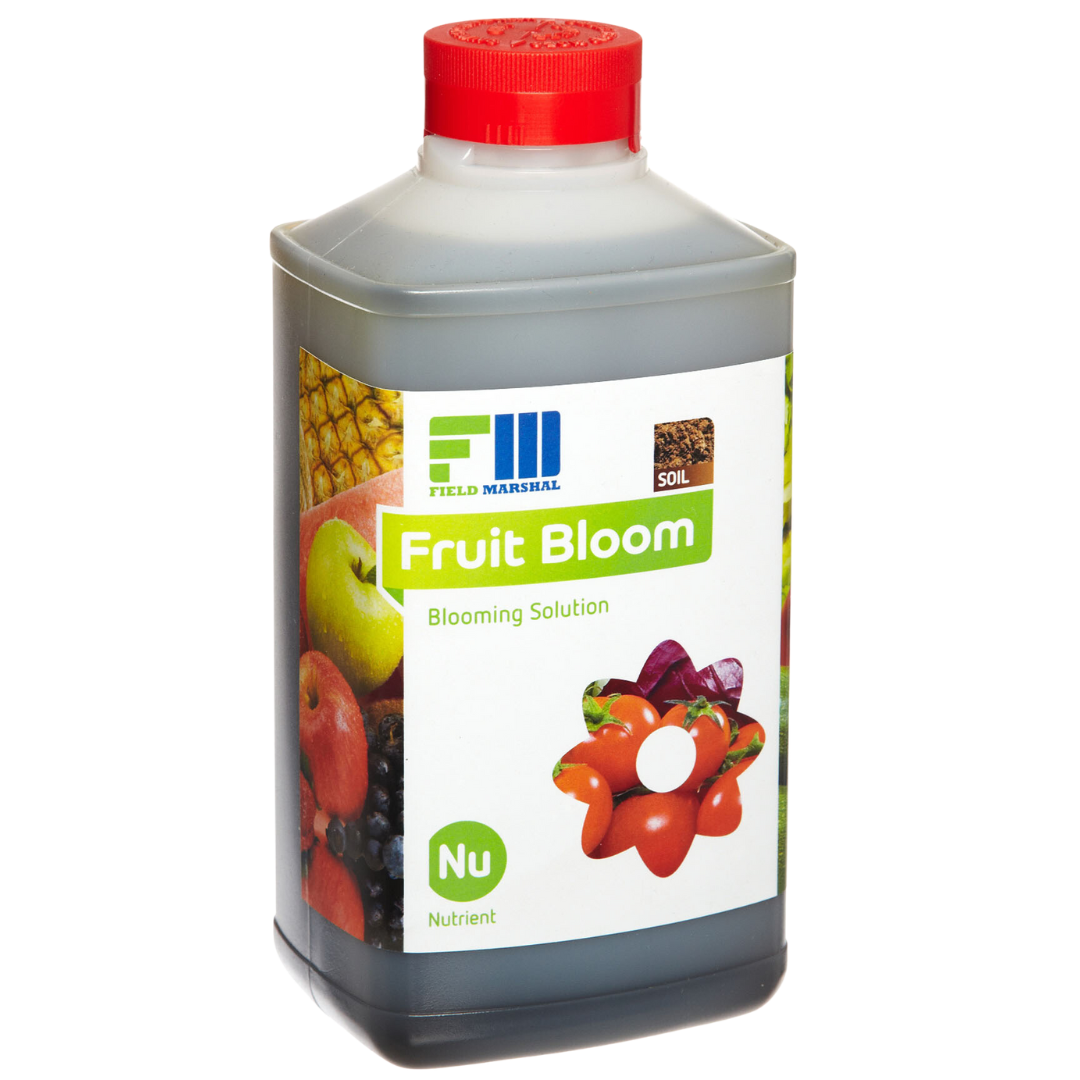 Fruit Bloom Soil
Easy to use 1-part Bloom nutrient developed for fast growing plants cultivated in pots and containers in all soil and soil based potting mixes.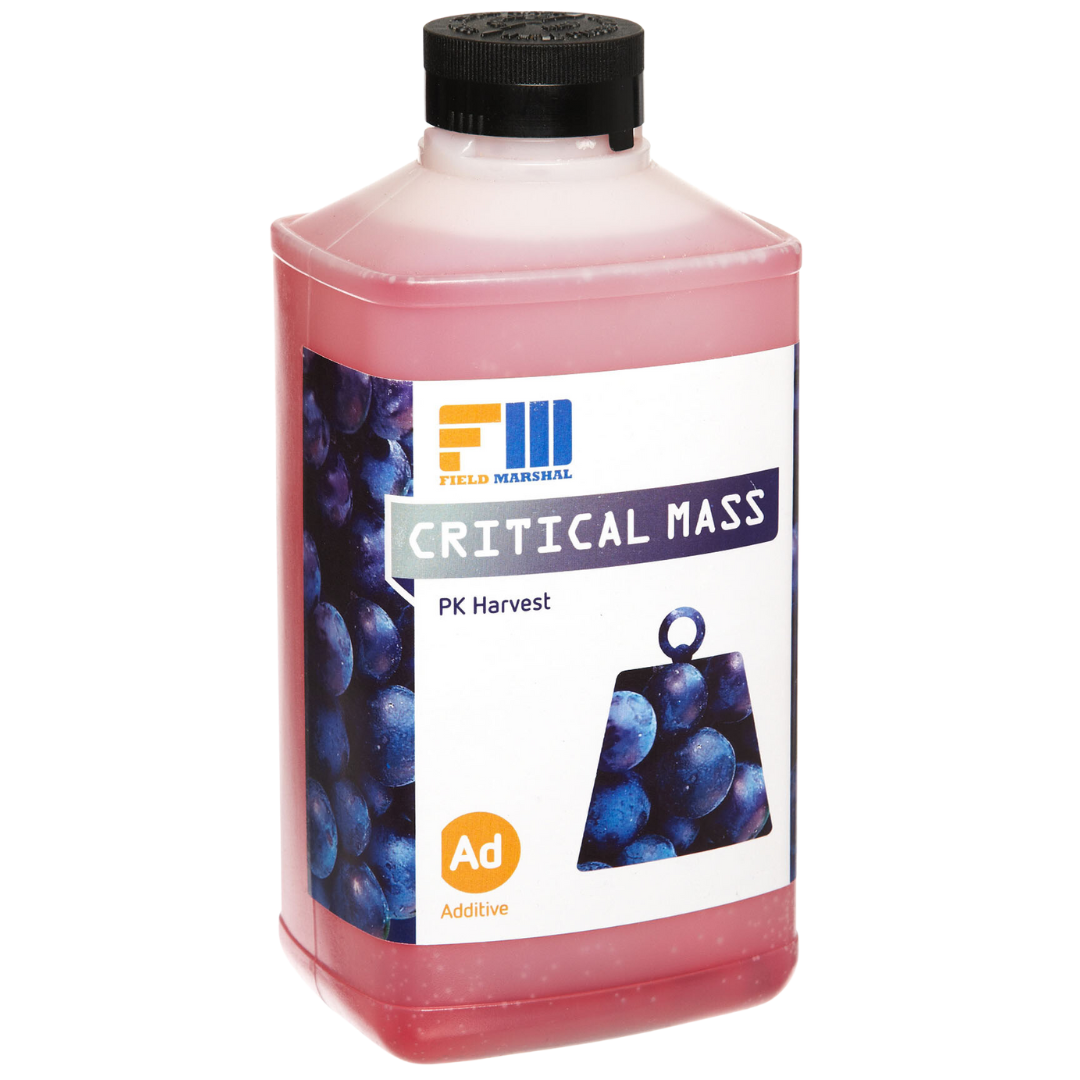 Critical Mass
Critical Mass is an advanced PK additive for mid to late flowering. It can be used by growers using hydro, coco or soil.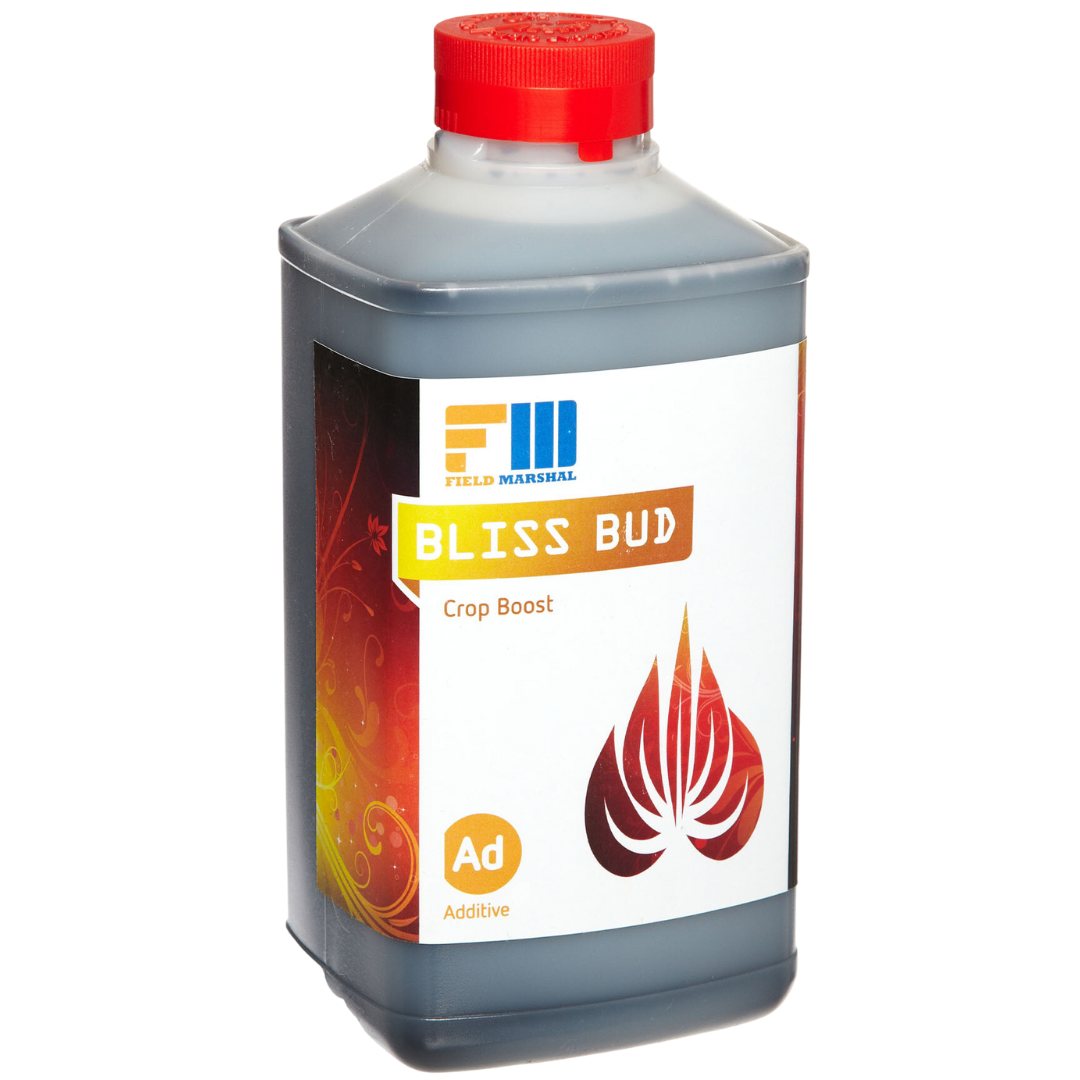 Bliss Bud
Bliss Bud is a crop boosting complex blend of natural plant protectors, amino acids, carbohydrates and aquatic and natural plant extracts releasing organic sources of trace minerals.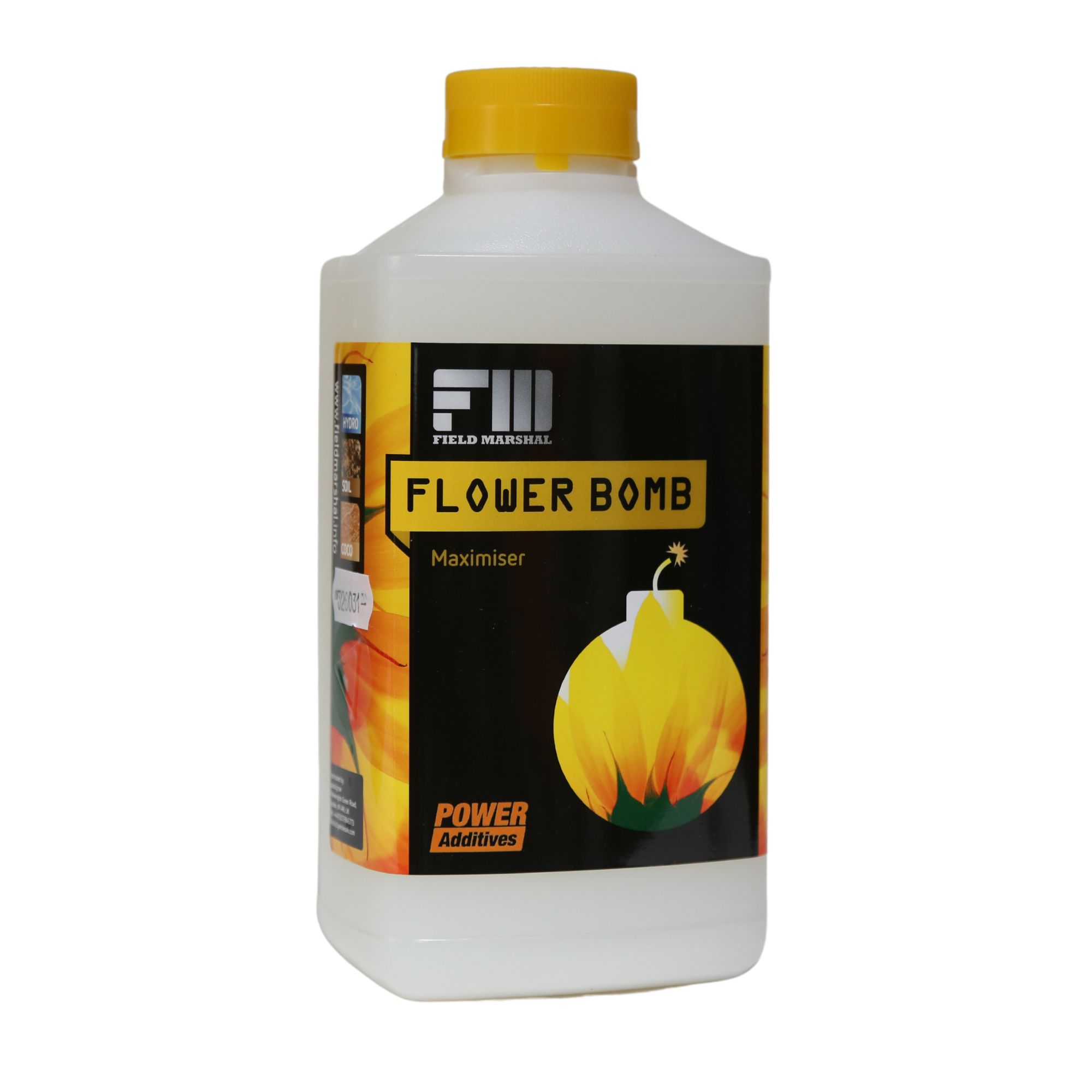 Flower Bomb
Promotes extraordinary flower formation in the latter stages of the bloom period. It increases the density of the finished product and boost final weight by up to 70%!